Upcoming Training Dates
2023-2024 Schedule:
In- Person Training
The Training Institute is held at Middle Country Public Library, the national model for Family Place Libraries™, in Centereach, NY (Long Island). The four day Family Place Training begins on a Monday evening and ends on a Thursday afternoon.
October 16-19, 2023
Registration Deadline- August 1, 2023
March 18-21, 2024
Registration Deadline- February 1, 2023
Virtual Training
We are currently offering virtual trainings due to the COVID-19 pandemic. These trainings meet via Zoom and run two times per week for approximately 6 weeks. For more information, please contact familyplace@mcplibrary.org 
Beginning January 18th, 2024
(registration deadline- Dec. 1) .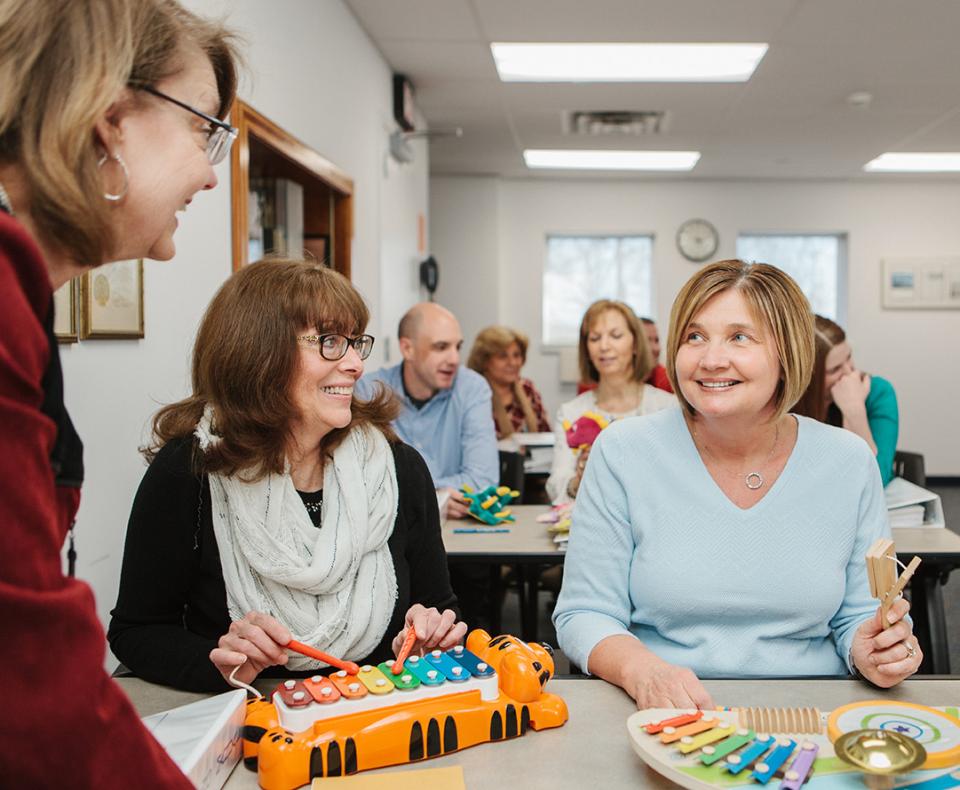 Most organized training I ever attended. Trainers were knowledgeable with the ability to infect us with their enthusiasm. I enjoyed every minute and feel as if I have received another degree!
- Librarian
The Family Place Training Institute
The four day Family Place Training Institute provides theoretical grounding in family-centered library services and practical training in the core components of Family Place. The Family Place Training Institute prepares participants to implement the initiative locally and provides a venue for librarians to share experiences and effective practices with one another.
Topics covered include:
Assets and needs assessment
Serving families and children through partnerships with other agencies
Community outreach to new and underserved families
Coalition building
Infant brain development
Child development
Emergent literacy
Parent engagement & education
The Parent-Child Workshop
Additional programming
Space design
Collection development
Marketing
Documentation and evaluation
All training participants receive a training manual, relevant books and articles to help implement the Family Place Libraries™ initiative. After completing the training, Family Place Libraries staff provides ongoing technical assistance and site support to all network libraries.