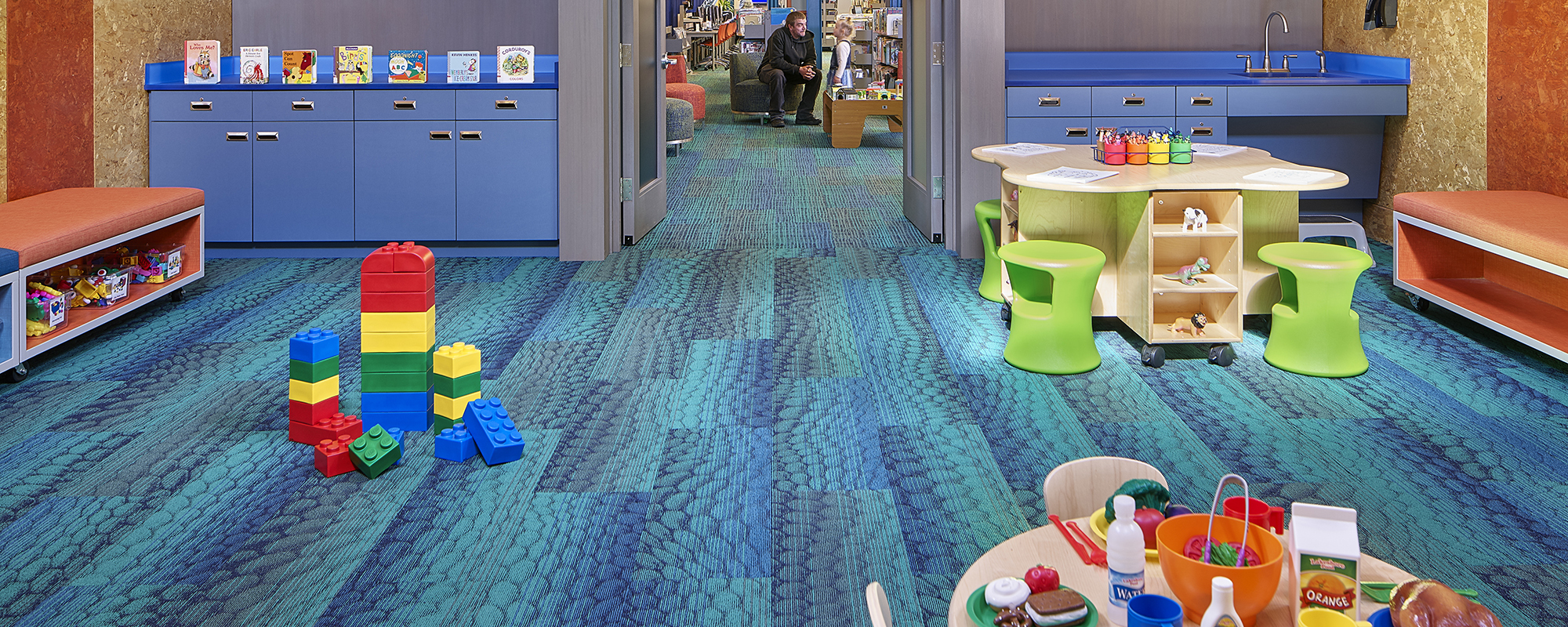 The Family Place Libraries ™ initiative promotes a national model for transforming public libraries into welcoming, developmentally appropriate early learning environments for very young children, their parents and caregivers. Based on research about the importance of early brain development, the Family Place Library supports the essential role of parents as first teachers and addresses the physical, social, emotional and cognitive aspects of child development to help build a foundation for learning during the critical first years of life. By partnering and working with other social, health and educational services providers, the Family Place model aims to ensure that all children enter school ready and able to learn and positions libraries as key early childhood and family support organizations within the local community.
Fill out the form on our Join Page to get more information on joining the Family Place Libraries National network.
Local libraries develop and administer their Family Place services with technical support from the national network team. This support includes a National Training Institute, pre-and post-training webinars, an onsite visit from the national staff, access to specialists in child development and children's library services, and a variety of support materials to assist in communications and planning. The national team also provides ongoing technical assistance via a Family Place symposium prior to Public Library Association (PLA) conferences, peer exchange and other online resources, and one-on-one email/phone consultation. Children's services library staff, trained in Family Place principles and practices, are responsible for implementing the program at the local level, with the support of their supervising librarians and library directors.
A Family Place library offers:
A specially designed welcoming space for families with young children that is open and available whenever the library is open.  These specially designed spaces feature interactive materials for very young children and parents including board and picture books, age appropriate toys, puzzles, dramatic play items, blocks and drawing stations providing a rich space for little ones to explore.
A five-week Parent/Child Workshop program series for toddlers, parents and caregivers. Fun and play-based, the program provides an environment rich with toys, books and sensory exploration and an opportunity for families to spend time together, make friends and talk one-on-one with early childhood and family support specialists (topics include speech and language development, nutrition, child development and more) 
Collections of books, toys, music and multimedia materials for babies, toddlers, parents and service providers.
Services developed in partnership with community organizations including outreach to new and/or underserved audiences such as new moms, immigrant and low income families.
Additional specialized programs beyond the traditional storytimes specifically designed for parents and very young children.
Librarians specially trained in child development and family support.
The Family Place Training Institute is conducted three or four times annually. Most of the trainings are held at the Middle Country Public Library in Centereach and Selden (NY) during the fall and spring months.  There is a virtual training opportunity that is offered once per year.